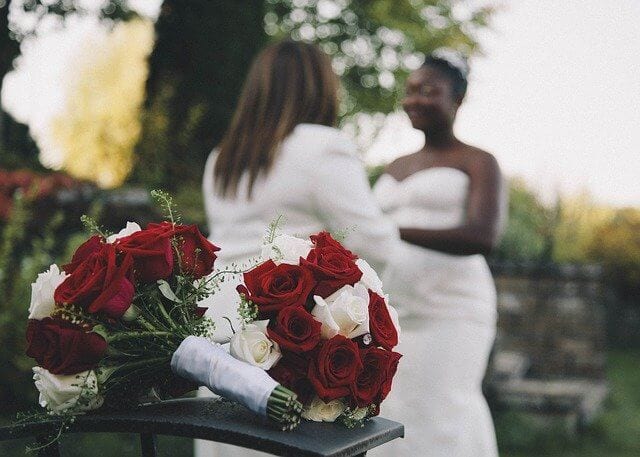 Navigate Same-Sex Divorce in VA
January 19, 2021 by GKwriter
The United States Supreme Court ruling in Obergefell v. Hodges legalized same-sex marriage nationwide in 2014. And with those rights to marriage, couples now also have a right to the same divorce process as any other married couple in the state.
However, there are some sticky situations with unions outside of the country and civil unions where the couple did not obtain a marriage certificate. These scenarios require a skilled Virginia divorce attorney to help you work through the details of your same-sex divorce.
If you're considering a divorce – whether same-sex or not – here are all the main things you need to know to prepare for filing your divorce. This blog should help answer some of your most pressing questions concerning Virginia divorce laws on your path to a formal separation from your spouse.
Same-sex divorce requirements in Virginia
For you to file for a divorce in Virginia, one or both spouses must have resided in the state for at least six months before initiating the filing.
Additionally, Virginia is a fault-based state for divorce. The following are grounds for a Virginia divorce:
Adultery
Cruelty
Abandonment
However, if both spouses agree to the divorce and you've been separated for six months, then you don't have to have a reason for divorce. If there are children from the marriage, then you must be separated for at least a year before you can file for a divorce.
Can I still get alimony in a same-sex divorce?
In Virginia, alimony is determined on a case-by-case basis. Same-sex couples can qualify for alimony, also known as spousal support, under certain circumstances. Once the courts rule that alimony is required, they'll determine how much alimony to award and how long the alimony payments must last.
Alimony is a complicated subject. You should hire a Virginia divorce attorney if you're concerned you might be ordered to pay out large sums to your spouse. This can occur when one spouse makes far more than the other or if one spouse stays at home with children and has no income at the time of the divorce.
Child custody rights in Virginia same-sex divorce
Issues of child custody in same-sex divorce are often much more complicated than other aspects of the divorce. Child custody becomes a difficult topic when only one parent is the biological parent of the child. This difficulty only applies if the spouse does not undergo formal adoption.
Sadly, this is far too common. It's one of those things that couples always think they'll get around to. And then trouble strikes and suddenly only one parent has legal rights to seek child custody when undergoing a divorce.
This is why it is imperative that couples seek legal counsel for divorces involving children. If you don't get a good lawyer, you might find yourself without the enjoyment of your child in your life. That's certainly not what you want to go through.
If you have formally adopted your child, there should be no issues. You'll undergo child custody discussions as part of your same-sex divorce case.
Division of property for same-sex divorce in Virginia
Just like same-sex divorce couples can experience complications with child custody, they can experience complications with division of property. That's because the property that you acquired before the formal recognition of same-sex marriage might not be considered an asset as a couple. Instead, it would be the asset of the purchasing individual only.
In these situations, you'll go through a mediation process to work through dividing such property. Or, you could work with an attorney who will build a case for why the property should be part of the property that the courts help you divide during your divorce.
Hiring a Virginia same-sex divorce attorney
While same-sex marriage has some nuances to it, you have the same rights to divorce as any other couple residing in the commonwealth. At Gore & Kuperman, we know that divorce is a difficult time for everyone involved. We'll help you through it and ensure that you protect your assets, rights and financial stability.
If you have questions about how aspects of your same-sex divorce might affect the process, feel free to call us for a free consultation. We'll give you some things to think about and ways to prepare for your same-sex divorce. Contact us to schedule your consultation.