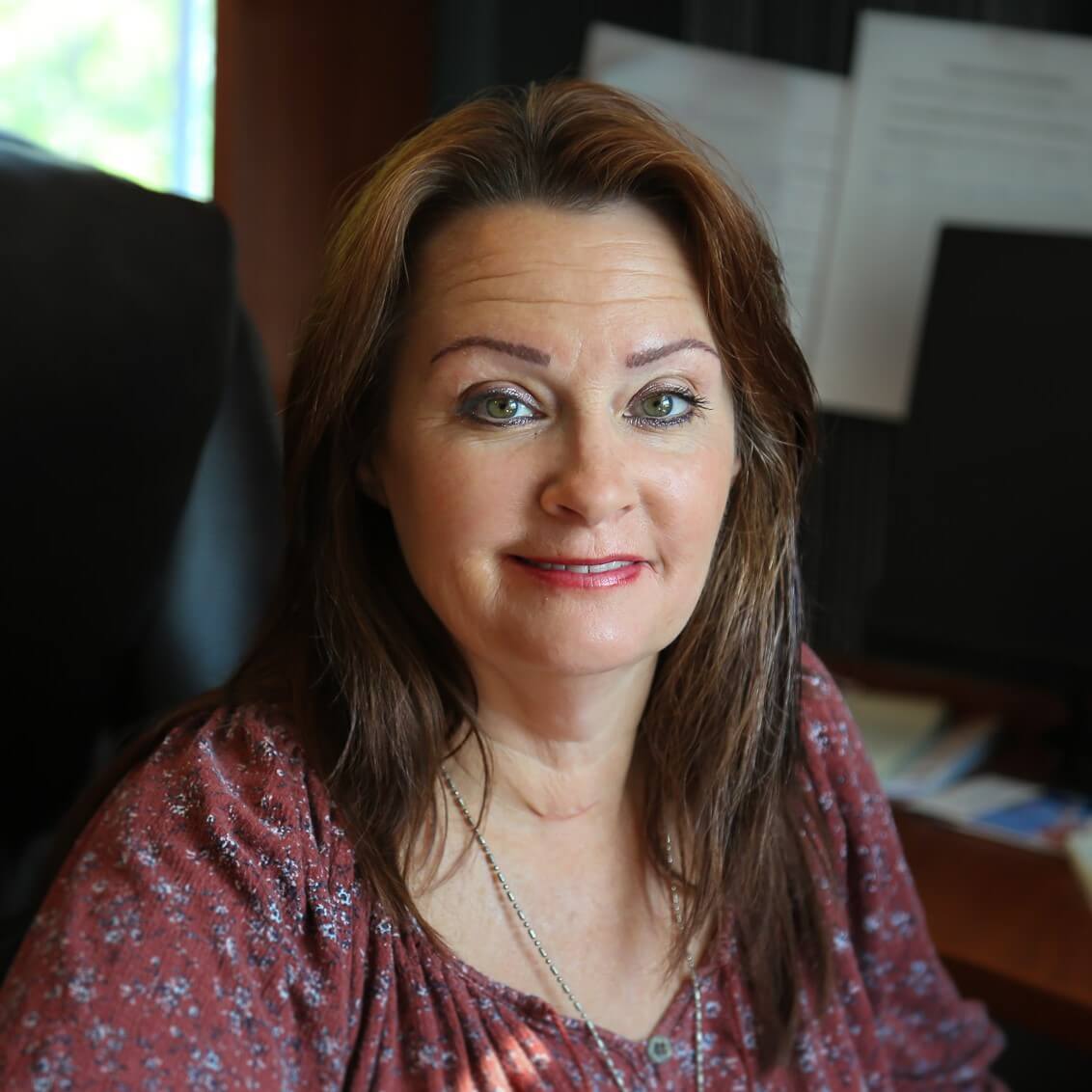 Pamela Cave
Attorney At Law
---
Pamela Cave understands the upheaval and challenges that accompany the end of a marriage or face a family in crisis. She knows that it can be a time of confusion and worry, with raw emotions sharing space with the practical struggles involved in turning the page and starting a new chapter in life.
As an experienced divorce and family law attorney, Pamela has made it her life's work to help individuals and families during some of the most difficult times they will ever face. With compassion, patience, and profound insights based on a combination of legal acumen and personal experience, Pamela is a tireless champion and fierce advocate for those facing divorce or other family transitions.
Divorce and family law matters are not abstractions for Pamela; they are deeply personal. She knows first hand what its like to see a marriage crumble. She has felt what it's like to not know where you're going to live, how you're going to support your children, or where to turn for help and guidance.
Raising five children on her own after the sudden end of her marriage, Pamela learned how critical it was to have someone who could answer questions and provide a steady hand during such turbulent times. She recognized the importance of having an ally who possessed the skills and knowledge to bring clarity to the complexities of the law and who had the experience to navigate an unfamiliar and intimidating system. She also faced the harsh reality that the kind of legal representation she needed, and which so many people need every single day, is too often out of reach for those with limited financial resources.
With grit and determination, Pamela not only persevered through her personal challenges, she decided to make it her professional mission to help others triumph over the same difficulties she had. She put herself through law school and went to work providing legal assistance to low-income individuals facing divorce, domestic violence, and other family law issues.
In her own Fairfax, Virginia family law practice and as of counsel at the firm of Gore & Kuperman, Pamela provides exceptional representation to clients of all backgrounds and means, from high-net-worth individuals with complex asset portfolios to those living paycheck to paycheck. She offers her seasoned guidance on a full range of family law matters including:
Spousal Maintenance
Postnuptial Agreements
Annulments
Protective Orders/Domestic Violence
Military Divorces
International Child Custody and Abduction
Domestic, International, and Stepparent Adoptions
Appellate Advocacy
Pamela has earned a reputation for her honesty, integrity, and passion for protecting the rights of her clients. She believes that the attorney-client relationship, in divorce and family law matters particularly, is a uniquely personal one. It is a relationship based on trust, absolute candor, and clear-eyed realism.
Pamela provides actionable guidance, explores all possible options in search of the best path forward, and empowers her clients with knowledge so that they can make informed decisions about their future. While always endeavoring to minimize conflict and reach negotiated resolutions whenever possible, Pamela is also a powerful and effective courtroom advocate who is relentless in her pursuit of the most favorable outcome for her clients.
Pamela's clients reap the benefits of her personal and professional experiences and insights, but others do as well. A published author, Pamela shared her story and those of others who have struggled with the challenges of the welfare system in her book The Other Side of Welfare. She has testified on Capitol Hill before two congressional committees regarding issues of child support and welfare reform and has appeared in national and local newspapers and magazines advocating for child support and welfare reform. She has also appeared on national and local radio and television shows to discuss matters involving family law.
Active in numerous professional organizations, Pamela is licensed to practice law in all Virginia state and federal courts as well as the Supreme Court of the United States.
BS in Behavioral Science from National College of Education, 1989

Paralegal Certificate from Georgetown University, 1992

Council on Legal Education Opportunity Fellow, Georgetown University, 1992

MS in Management from National Louis University, 1995

JD from DC School of Law, 1999
Contact Pamela
---
★
★
★
★
★
I needed to write up my side of the story when the bully that hit my car denied responsibility. Boris treated my little case like it was the only one on his schedule and helped me explain everything exactly right including clear diagrams. He was very patient and helpful, we won!
Scott
★
★
★
★
★
I was involved in a car accident in May 2017. And a friend recommended us to him. He was very knowledgeable and worked very quickly to get us to the right medical providers. He checked up on us throughout the whole process to ensure that we were being treated well and taken care of by the providers. He made the whole process very easy and as stress-free as possible. I would highly recommend coming to see him!!! Thanks again for everything Boris!!
Victor
★
★
★
★
★
Boris helped me with an Operating Agreement when I was getting my company off the ground. It was refreshing to work with someone that didn't speak down to me and helped me figure out a good structure for my partnership. I would definitely recommend working with Gore & Kuperman!
Troy