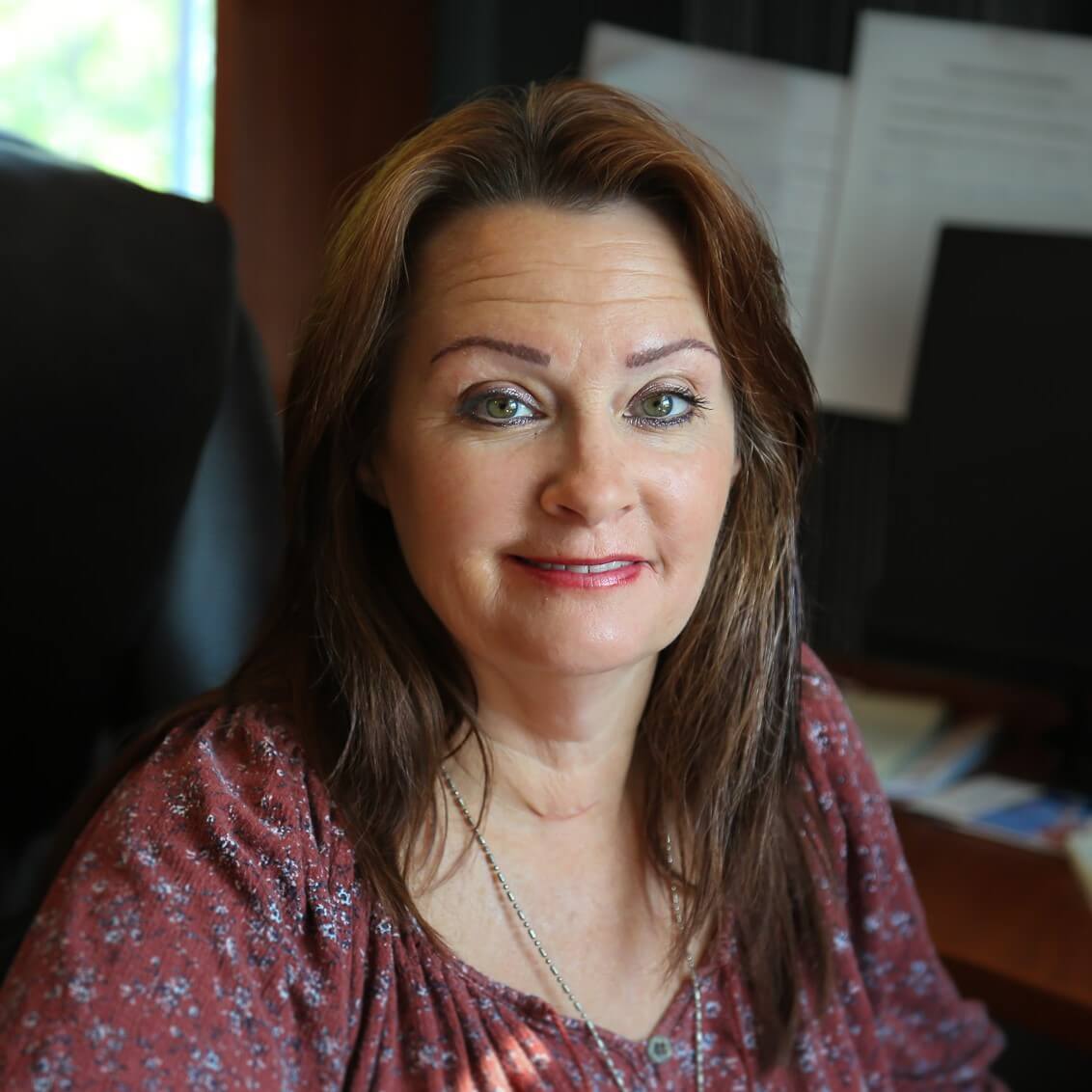 Pamela Cave
Attorney At Law
---
Pamela Cave understands the upheaval and challenges that accompany the end of a marriage or face a family in crisis. She knows that it can be a time of confusion and worry, with raw emotions sharing space with the practical struggles involved in turning the page and starting a new chapter in life.
As an experienced divorce and family law attorney, Pamela has made it her life's work to help individuals and families during some of the most difficult times they will ever face. With compassion, patience, and profound insights based on a combination of legal acumen and personal experience, Pamela is a tireless champion and fierce advocate for those facing divorce or other family transitions.
Divorce and family law matters are not abstractions for Pamela; they are deeply personal. She knows first hand what its like to see a marriage crumble. She has felt what it's like to not know where you're going to live, how you're going to support your children, or where to turn for help and guidance.
Raising five children on her own after the sudden end of her marriage, Pamela learned how critical it was to have someone who could answer questions and provide a steady hand during such turbulent times. She recognized the importance of having an ally who possessed the skills and knowledge to bring clarity to the complexities of the law and who had the experience to navigate an unfamiliar and intimidating system. She also faced the harsh reality that the kind of legal representation she needed, and which so many people need every single day, is too often out of reach for those with limited financial resources.
With grit and determination, Pamela not only persevered through her personal challenges, she decided to make it her professional mission to help others triumph over the same difficulties she had. She put herself through law school and went to work providing legal assistance to low-income individuals facing divorce, domestic violence, and other family law issues.
In her own Fairfax, Virginia family law practice and as of counsel at the firm of Gore & Kuperman, Pamela provides exceptional representation to clients of all backgrounds and means, from high-net-worth individuals with complex asset portfolios to those living paycheck to paycheck. She offers her seasoned guidance on a full range of family law matters including:
Spousal Maintenance
Postnuptial Agreements
Annulments
Protective Orders/Domestic Violence
Military Divorces
International Child Custody and Abduction
Domestic, International, and Stepparent Adoptions
Appellate Advocacy
Pamela has earned a reputation for her honesty, integrity, and passion for protecting the rights of her clients. She believes that the attorney-client relationship, in divorce and family law matters particularly, is a uniquely personal one. It is a relationship based on trust, absolute candor, and clear-eyed realism.
Pamela provides actionable guidance, explores all possible options in search of the best path forward, and empowers her clients with knowledge so that they can make informed decisions about their future. While always endeavoring to minimize conflict and reach negotiated resolutions whenever possible, Pamela is also a powerful and effective courtroom advocate who is relentless in her pursuit of the most favorable outcome for her clients.
Pamela's clients reap the benefits of her personal and professional experiences and insights, but others do as well. A published author, Pamela shared her story and those of others who have struggled with the challenges of the welfare system in her book The Other Side of Welfare. She has testified on Capitol Hill before two congressional committees regarding issues of child support and welfare reform and has appeared in national and local newspapers and magazines advocating for child support and welfare reform. She has also appeared on national and local radio and television shows to discuss matters involving family law.
Active in numerous professional organizations, Pamela is licensed to practice law in all Virginia state and federal courts as well as the Supreme Court of the United States.
BS in Behavioral Science from National College of Education, 1989

Paralegal Certificate from Georgetown University, 1992

Council on Legal Education Opportunity Fellow, Georgetown University, 1992

MS in Management from National Louis University, 1995

JD from DC School of Law, 1999
Contact Pamela
---
TEXT US
★
★
★
★
★
I needed to write up my side of the story when the bully that hit my car denied responsibility. Boris treated my little case like it was the only one on his schedule and helped me explain everything exactly right including clear diagrams. He was very patient and helpful, we won!
Scott
★
★
★
★
★
I was involved in a car accident in May 2017. And a friend recommended us to him. He was very knowledgeable and worked very quickly to get us to the right medical providers. He checked up on us throughout the whole process to ensure that we were being treated well and taken care of by the providers. He made the whole process very easy and as stress-free as possible. I would highly recommend coming to see him!!! Thanks again for everything Boris!!
Victor
★
★
★
★
★
Boris helped me with an Operating Agreement when I was getting my company off the ground. It was refreshing to work with someone that didn't speak down to me and helped me figure out a good structure for my partnership. I would definitely recommend working with Gore & Kuperman!
Troy
★
★
★
★
★
Excellent service! Competent staff!! Professional demeanor!! Treated me with the utmost respect in getting what is deserved monetarily!!
Donna
★
★
★
★
★
I needed some advice on how to give my side of the story when my car was damaged and the other driver denied responsibility. Mr. Kuperman helped me with all the details and the diagrams. Without question, I wouldn't have won the case without his patient expertise!
Israel
★
★
★
★
★
I recommend Boris and his team 100%! Consistent, patient, and informative are just some of the attributes that they possess. I had a lot of questions and a lot of concerns with my case. Anytime I felt just a little bit overwhelmed, Boris was there to reaffirm everything will work out. In the end, I had a successful end result in my case. Thank you so much to them for being available, patient, and professional!
Veronica
★
★
★
★
★
Boris is a terrific lawyer. He handled my mother's case after she was involved in an auto accident. We consulted with a few other lawyers prior to choosing Boris. After consulting with him we felt he was genuine and compassionate about the accident. During the process, he was very knowledgeable about all the questions we had about our case. He was able to reach a settlement in a timely matter and my mother was satisfied with the outcome. He is definitely a 5 Star lawyer and will use him in the future if need. I highly recommend his services.
Jimmy
★
★
★
★
★
I was amazed at how they fought on my behalf with the insurance company for my car. I didn't pay a dime. Then the real deal came: bodily injury, the choice of doctors for therapy, neurology and orthopedic, perfect. Boris and Karen thanks so much for your immense customer service.
Grace
★
★
★
★
★
I can't say enough about Mr. Kuperman and his staff! They worked diligently on my case and fought hard to win my case when others said it was impossible! Mr. Kuperman made himself personally available when other lawyers would have just passed it on to their paralegals. I always felt like my case was their number one priority!! Thank you all for helping me get my life back!
Carlos
★
★
★
★
★
I have these guys on speed dial. Professional, competent, diligent, and caring. They don't just care about the case – they care about me. I was sure I was in trouble – 30 mins after meeting with Boris – I knew he was going to fight for my rights and provide me with the best representation I could get. Very impressed.
Bob
★
★
★
★
★
I chose Mr. Kuperman's law firm Gore and Kuperman based on its excellent reputation! I was in a difficult situation involving a car accident and was in need of legal advice and representation. After our first meeting with Mr. Kuperman, I was astonished at the level of professionalism and great legal advice that I received. Throughout the whole legal process, Mr. Kuperman was knowledgeable and supportive every step of the way. He is eloquent, confident in his legal representation, well prepared and genuinely interested in helping each individual. I believe that his firm was integral in helping me win my case! I am definitely recommending him to all of my friends and family if they are ever in need. Do not hesitate, schedule your consultation with Mr. Kuperman and you will be in great hands!
Alexey
★
★
★
★
★
The Attorneys and staff are amazing hard-working people! They welcome you into their office the moment you walk in. I was highly impressed as a client with Mr. Gore and Mr. Boris's knowledge, professionalism and care from the first appointment to the settlement. During the consultation, they will walk you through every detail, step of the case and the possibilities of your case and work alongside you while keeping you updated constantly. Gore & Kuperman I can trust with confidence and knowledge that they will fight for me and go beyond. I have recommended and will continue to recommend Gore & Kuperman to my friends and family.
Jay