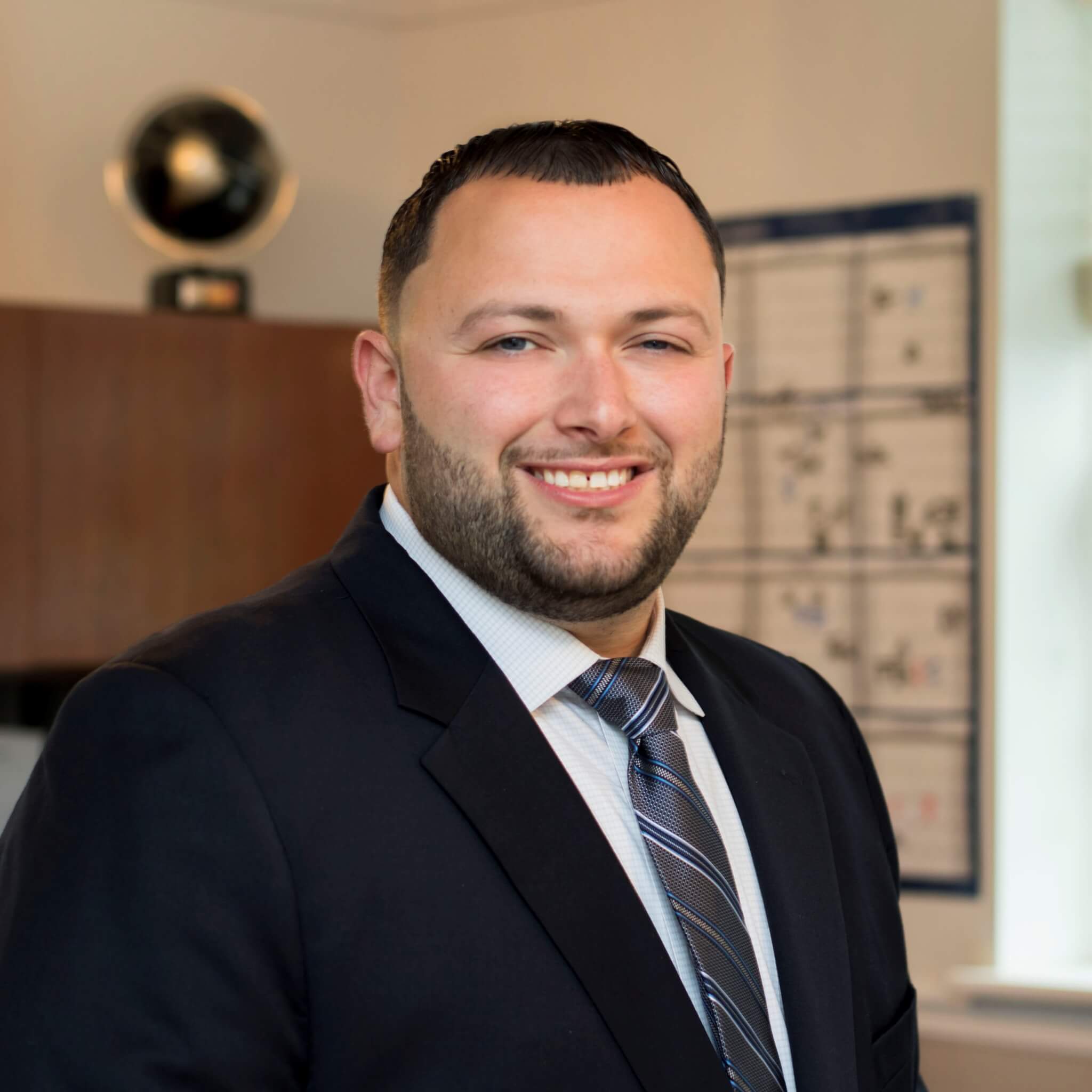 Boris Kuperman
Attorney At Law
---
Attorney Boris Kuperman is not just an advocate for his clients, he is a warrior. Whether he is fiercely protecting the rights of those accused of crimes or passionately seeking justice and compensation for injury victims, Boris is unrelenting in his efforts, tenacious in his approach, and absolutely committed to achieving his clients' goals.
Boris became a lawyer because he believes that everyone should have access to the kind of skilled and dedicated representation they deserve. When he meets with a new client, he doesn't see a file or a case. Boris sees a person who needs help during a difficult time.
He sees someone fighting for their future and their freedom against prosecutors determined to obtain a conviction. He sees a person or family reeling from the aftermath of an accident that has left them with serious injuries, mounting medical bills, lost wages, or, tragically, the loss of a loved one.
Boris understands that his clients need more than an advocate. They need an ally to stand by their side throughout their ordeal. They need an advisor who can answer their questions and provide them sound guidance with patience, clarity, and compassion. Boris prides himself on taking the time necessary to get to know his clients so he can fully understand their concerns and develop the best approach for their unique situation.
A Fighter for the Accused
Facing criminal charges is a frightening experience. Whether a person has been wrongly accused or had a momentary lapse in judgment, they are facing the full force of prosecutors who want to convict them. They know that their future is on the line, whether that means a future behind bars, hefty fines, or a criminal record and stain on their reputation that will follow them for years or decades to come.
That is why Boris is relentless in his work on behalf of individuals charged with crimes in Virginia, New Jersey, and Washington, D.C.
From the moment he is retained, Boris takes every possible step to build the strongest defense for his client. Through meticulous investigation and a thorough knowledge of both the law and how prosecutors work, Boris crafts effective defense strategies designed to obtain the best possible outcome. His primary objective is to obtain a dismissal or acquittal, but Boris is also a clear-eyed and savvy negotiator who can work with prosecutors when appropriate to reach agreements that minimize the consequences of charges.
Whether you are facing a felony or misdemeanor, you can count on Boris to fight tirelessly on your behalf.
A Champion for the Injured
Too often, the struggles of injury victims are compounded by insurance companies and defense lawyers determined to deprive those victims of the compensation they need and deserve. They may deny responsibility, make lowball settlement offers, and prey on the desperation of individuals facing the financial, practical, and emotional challenges that follow in the wake of an accident or injury.
Boris Kuperman won't stand for that. He is a champion for injury victims and their families, standing up and pushing back against those who stand in the way of justice and compensation for his clients.
Combining zealous advocacy and a tireless work ethic, Boris leaves no stone unturned on behalf of his injury clients. Insurance companies know they are in for a fierce fight when he appears in a case, as Boris is always prepared to take a case to trial. That readiness not only positions his clients for a positive outcome in the courtroom, it also gives them an advantage at the negotiating table.
A graduate of George Mason University, Boris earned his law degree from The George Washington University Law School. He is a member of the Virginia Trial Lawyers Association and the Trial Lawyers Association of Metropolitan Washington, D.C.
Boris is licensed to practice law in the District of Columbia, Virginia, and New Jersey.
Contact Boris
---
TEXT US
★
★
★
★
★
I needed to write up my side of the story when the bully that hit my car denied responsibility. Boris treated my little case like it was the only one on his schedule and helped me explain everything exactly right including clear diagrams. He was very patient and helpful, we won!
Scott
★
★
★
★
★
I was involved in a car accident in May 2017. And a friend recommended us to him. He was very knowledgeable and worked very quickly to get us to the right medical providers. He checked up on us throughout the whole process to ensure that we were being treated well and taken care of by the providers. He made the whole process very easy and as stress-free as possible. I would highly recommend coming to see him!!! Thanks again for everything Boris!!
Victor
★
★
★
★
★
Boris helped me with an Operating Agreement when I was getting my company off the ground. It was refreshing to work with someone that didn't speak down to me and helped me figure out a good structure for my partnership. I would definitely recommend working with Gore & Kuperman!
Troy
★
★
★
★
★
Excellent service! Competent staff!! Professional demeanor!! Treated me with the utmost respect in getting what is deserved monetarily!!
Donna
★
★
★
★
★
I needed some advice on how to give my side of the story when my car was damaged and the other driver denied responsibility. Mr. Kuperman helped me with all the details and the diagrams. Without question, I wouldn't have won the case without his patient expertise!
Israel
★
★
★
★
★
I recommend Boris and his team 100%! Consistent, patient, and informative are just some of the attributes that they possess. I had a lot of questions and a lot of concerns with my case. Anytime I felt just a little bit overwhelmed, Boris was there to reaffirm everything will work out. In the end, I had a successful end result in my case. Thank you so much to them for being available, patient, and professional!
Veronica
★
★
★
★
★
Boris is a terrific lawyer. He handled my mother's case after she was involved in an auto accident. We consulted with a few other lawyers prior to choosing Boris. After consulting with him we felt he was genuine and compassionate about the accident. During the process, he was very knowledgeable about all the questions we had about our case. He was able to reach a settlement in a timely matter and my mother was satisfied with the outcome. He is definitely a 5 Star lawyer and will use him in the future if need. I highly recommend his services.
Jimmy
★
★
★
★
★
I was amazed at how they fought on my behalf with the insurance company for my car. I didn't pay a dime. Then the real deal came: bodily injury, the choice of doctors for therapy, neurology and orthopedic, perfect. Boris and Karen thanks so much for your immense customer service.
Grace
★
★
★
★
★
I can't say enough about Mr. Kuperman and his staff! They worked diligently on my case and fought hard to win my case when others said it was impossible! Mr. Kuperman made himself personally available when other lawyers would have just passed it on to their paralegals. I always felt like my case was their number one priority!! Thank you all for helping me get my life back!
Carlos
★
★
★
★
★
I have these guys on speed dial. Professional, competent, diligent, and caring. They don't just care about the case – they care about me. I was sure I was in trouble – 30 mins after meeting with Boris – I knew he was going to fight for my rights and provide me with the best representation I could get. Very impressed.
Bob
★
★
★
★
★
I chose Mr. Kuperman's law firm Gore and Kuperman based on its excellent reputation! I was in a difficult situation involving a car accident and was in need of legal advice and representation. After our first meeting with Mr. Kuperman, I was astonished at the level of professionalism and great legal advice that I received. Throughout the whole legal process, Mr. Kuperman was knowledgeable and supportive every step of the way. He is eloquent, confident in his legal representation, well prepared and genuinely interested in helping each individual. I believe that his firm was integral in helping me win my case! I am definitely recommending him to all of my friends and family if they are ever in need. Do not hesitate, schedule your consultation with Mr. Kuperman and you will be in great hands!
Alexey
★
★
★
★
★
The Attorneys and staff are amazing hard-working people! They welcome you into their office the moment you walk in. I was highly impressed as a client with Mr. Gore and Mr. Boris's knowledge, professionalism and care from the first appointment to the settlement. During the consultation, they will walk you through every detail, step of the case and the possibilities of your case and work alongside you while keeping you updated constantly. Gore & Kuperman I can trust with confidence and knowledge that they will fight for me and go beyond. I have recommended and will continue to recommend Gore & Kuperman to my friends and family.
Jay