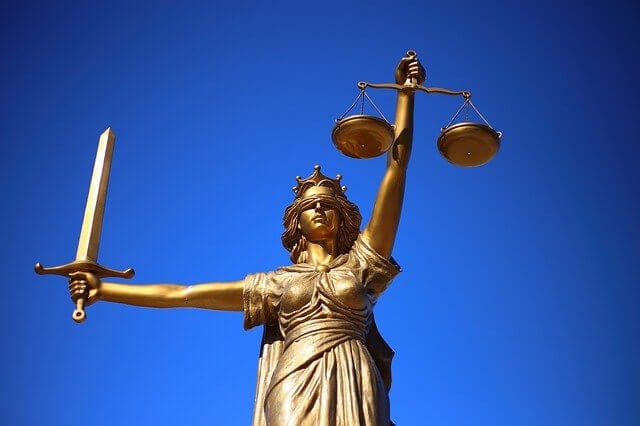 How plaintiffs can seek justice through a legal malpractice lawsuit
January 11, 2021 by GKwriter
When you hire an attorney in Virginia to file a lawsuit against another party, you expect that attorney to work hard for your case. And yet in rare circumstances, that attorney does not fully do their job. In these circumstances, you could have grounds to file a legal malpractice lawsuit.
After a poor experience working with an attorney, a secondary lawsuit might be the last thing you want. And while that's understandable, you have a right to a fair case and to seek damages from the lawyer who didn't adequately represent you in your case.
We'll walk you through what a legal malpractice lawsuit is, what your attorney will work to prove in your case and help you understand the various legal terms at play so you can better understand what your case will look like.
Legal terms worth knowing
Going through the first lawsuit was probably somewhat daunting if you had an attorney who was not focused on you and getting you a good outcome. Generally, in these cases, it means the attorney did not do what they should have done and you might have had to shoulder some of the work in your lawsuit.
We're here to tell you that it should not be this way. Your attorney should explain the various legal terms to you and handle all major deadlines in your case. To guide you in working through your legal malpractice case, here's a definition of important terms you should know that will make your lawsuit easier to understand.
Lawsuit: A claim or dispute against another person or business. Once filed, the lawsuit can be settled outside of court to avoid the lengthy legal process if both parties can come to an agreement.
Plaintiff: The plaintiff is the individual who brings about a lawsuit. This person has been wronged in some way.
Defendant: A defendant is the person who the plaintiff is accusing of some wrongdoing.
Compensatory damages: These damages are what the defendant or their insurance company must pay when found at-fault in a lawsuit. The money that the defendant pays out is to compensate the other party for an injury or economic loss, such as doctors bills or lost wages.
What you must prove in a legal malpractice lawsuit
In a legal malpractice case, there are four things that the plaintiff (you) and your attorney will work to prove against the defendant (your previous attorney).
Your previous attorney failed to properly exercise their legal duty of care, skill and diligence as another attorney would.
The defendant (your previous attorney) was the proximate cause of your damages in your previous lawsuit.
You sustained actual damages from the defendant's inaction or poor actions in the case.
Had the defendant not been negligent in your lawsuit, you would not have sustained the damages that you did.
The good news is, once you hire a more skilled attorney to handle this lawsuit, you won't have to worry about proving these four facts. You will not be going through this lawsuit alone because your legal malpractice attorney will be working hard for you.
In the legal profession, we hate seeing attorneys who don't work as hard as they should for their clients. That's why you hire a lawyer in the first place, and we'll make sure we do our job for you.
How to hire a legal malpractice attorney
After being burnt from a poor experience with an attorney, hiring a new one is probably your last priority. All attorneys are not the same and some sadly do not operate with the same ethics as they should. Gore & Kuperman will work to ensure your rights are protected and you get the representation you deserve.
Here are the steps you should take in working toward a legal malpractice lawsuit.
Request your case file from your original attorney to have all documentation related to your original lawsuit and the actions that your attorney took.
In conjunction with your legal malpractice attorney, pull together supporting documentation from your original case as this will prove the missteps your attorney took.
Get in touch with a legal malpractice attorney. Gore & Kuperman makes it easy to contact us through our website.
Set up a free consultation with your new attorney to discuss your case.
Listen to and follow the advice your legal malpractice attorney provides.
If you have any further questions, please contact us.