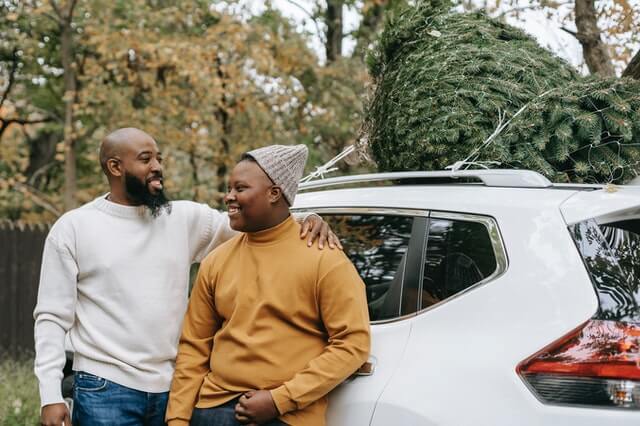 Car accidents go up with the holidays. Here's how to stay safe on the roads
December 3, 2020 by GKwriter
The holidays are such a wonderful time of year. Getting to see family, take some time off work and relax are activities that people look forward to all year long. The challenge is car accidents increase as the holidays approach.
All that hustle and bustle can blind people's judgments. And with more traffic on the road, there's more congestion and more opportunities to be involved in an accident in general.
With a few key strategies, you can prevent being involved in an accident this holiday season. Prevention starts with awareness, so take some time to review these safe traveling tips for the holidays and share this article with friends and family to help them prepare as well.
When you travel matters
Some days on the roads are busier than others. There are a few days you want to look out for when traveling during the holidays.
The day before Thanksgiving. This is when many people get on the roads to travel for the holiday. Drunk driving is also extremely common on the Wednesday before Thanksgiving and causes on average 500 deaths each year. For reference, the daily national average is more like 100 deaths.
The final weekend before Christmas. This is when the roads are flooded with last-minute Christmas gift shoppers. That hurried feeling can lead to fender benders, especially around shopping centers. But really, accidents can happen anywhere on the weekend before Christmas. Stay alert and avoid travel on that weekend if you can.
The day before Christmas Eve and Christmas Eve. Travel increases the day before Christmas Eve as people hurry to get to relative's homes for the holiday. Stay alert, and if possible, travel to see loved ones on another day.
Complete vehicle maintenance now
Proper vehicle maintenance can protect you on the road. Breaking down in the wrong spot on the highway could lead to an accident. Or a tire blowout could cause you to lose control of the vehicle and collide with another car.
Be mindful of when your car's oil was last changed when the windshield wipers were replaced and top off your washer fluid. Making sure you're prepared to keep your windshield clear can be extremely helpful in preventing holiday accidents.
Have your mechanic give your vehicle a good once over, especially if it's an older vehicle. Walk through any concerns the mechanic might have and listen to their recommendations on replacement parts or other updates your car needs.
Have an emergency roadside kit in your car
You should always have an emergency roadside kit in your car. However, it's especially essential during the winter months. You'll be much more uncomfortable being trapped on the side of the road now than you would in the summer.
Some items that should be in your emergency roadside kit include:
A blanket for everyone in your family
Flares in case you get stuck during the evening hours
De-icer, which is a great tool even for after you leave your loved one's home to help clean your windows for good visibility
Jumper cables
First-aid kit
Tool kit
Tire pressure gauge
Water bottles
Granola bars or prepackaged food that will last all winter stored in your car
Put some extra snacks in the car and plan for slowdowns during holiday travel. If you enter into a holiday travel trip expecting slowdowns, you're much less likely to drive aggressively, which can lead to accidents.
Help family members avoid drunk driving
One of the leading causes of accidents during the holidays is drunk driving. As everyone gets festive and merry this time of year, the eggnog starts flowing along with other alcoholic beverages. It's certainly alright to kick back and enjoy some drinks with your loved ones. Just make sure to drink responsibly.
Make a plan before anyone starts drinking about where people are sleeping or how they'll get home safely. And even if one of your family members is belligerent about driving themselves home after drinking, don't allow it. Either select a member of your family who hasn't been drinking or call them a cab or rideshare. Offer to pay for the ride if money seems to be a deciding factor.
Take time to remind your loved ones of the consequences of being charged with a DUI. It can affect their long-term career goals and losing their license for a year is a huge inconvenience.
Virginia and DC car accident attorney
If you do have the misfortune to be in an accident this holiday season, contact the Virginia and DC car accident attorneys at Gore & Kuperman. We'll help you get restitution if you or your family members are injured. Contact us to learn more.