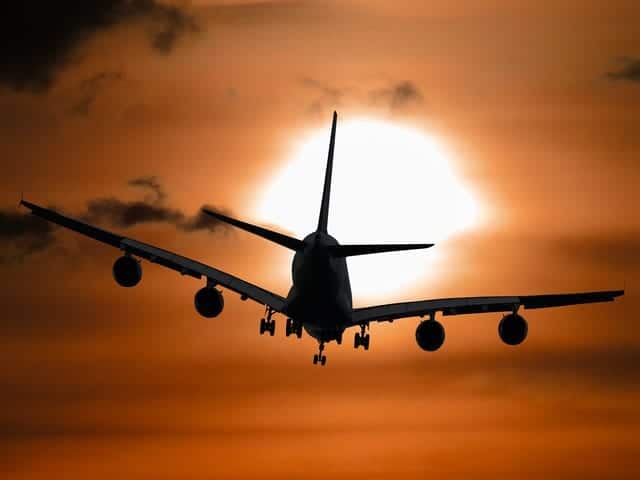 What you need to know about plane accident lawsuits
November 5, 2020 by GKwriter
Plane accidents or other aviation mishaps can cause serious injuries or even death. Working with a personal injury attorney or wrongful death attorney, you can seek damages against the at-fault party for such an accident.
Aviation accidents come in many forms:
Commercial plane accidents
Non-commercial plane accidents
Charter flight accidents
Helicopter accidents
Skydiving accidents
Hang gliding accidents
There are many different causes of aviation accidents ranging from maintenance errors to poor piloting. For you to be able to file a lawsuit, there must be negligence or careless disregard for your life and the life of other passengers.
Such negligence can come in the form of improperly screening pilots and other personnel or not doing proper inspections before embarking on a flight. If you've been injured in a plane accident or lost a loved one to a plane accident, here's what you need to know about filing a lawsuit.
Who can seek plane accident damages?
Any individual who is directly harmed in a plane accident can sue for financial damages. Those damages can include reimbursement for medical bills and lost wages as well as compensation for pain and suffering due to your injuries.
Because planes carry such enormous risks, tragically many accidents end in fatalities for passengers. As such, you are permitted to bring about a wrongful death lawsuit on behalf of your deceased loved one.
However, not just any family member can file a wrongful death lawsuit. Here's a list of those that are permitted to file for wrongful death.
Spouse
Children
Guardian of a child
Parents
Siblings
Another layer of complication in plane accident lawsuits is the jurisdiction or court system in which you must file the suit. International flights are of course some of the most complicated and can require international aviation experts to serve as witnesses and complete an investigation. The best place to start though is always with a local Virginia plane accident attorney.
What compensation can I seek in aviation accidents?
Like any other personal injury lawsuit, you can seek both financial damages as well as punitive damages against the negligent party. The actual dollar amount for your compensation will vary based on the severity of your injuries and the corresponding medical bills. However, here's a look at the various areas of financial compensation you can seek following an aviation accident.
Past and future medical expenses
Lost earnings, both past and future
Past and future pain and suffering
Disability and disfigurement from the accident
Or in the case of a deceased loved one, you can seek medical expenses and funeral expenses, loss of future earnings, and pain and suffering
How do I know if I have a case?
The best way of knowing whether or not you have a case is to discuss the matter with an attorney. Many plane accident situations are obvious as you'll have a specific event that led to injuries.
Other injuries, such as those from faulty hang gliding material or accidents where your plane ends up landing safely after a rough landing might not be so obvious. At Gore & Kuperman, we go to work evaluating your case and collecting the necessary documentation related to your case.
You don't pay us a cent unless we earn you a settlement, so there's no setback to opening a discussion about whether or not you might be the victim of an aviation accident.
What should I do if the airline's insurance company offers a settlement?
In a sense, being offered a settlement from the airline's insurance company can show you that you do have a personal injury or wrongful death case. Do not accept any settlement offers until discussing the matter with a personal injury attorney.
Having an attorney present for all discussions with the aviation company's insurance company offers you the best chance to recover a fair amount in damages. While you could negotiate with the insurance company on your own, you might not be aware of future expenses or how settlements should be calculated.
Is an airplane accident lawsuit time-consuming?
No, that's why you want to hire an experienced and professional personal injury attorney. Once you hire an attorney, your attorney will go to work for you to collect all necessary documentation, file your case with the courts and negotiate your settlement with the insurance company.
Some personal injury lawsuits do have a fair amount of back and forth negotiations involved. However, this is between the various parties' attorneys and not the individuals involved.
As you seek the right attorney for  your lawsuit, make sure to seek one with strong qualifications. You attorney should know how to litigate such a lawsuit. Contact Gore & Kuperman to set up a free consultation to discuss your case.