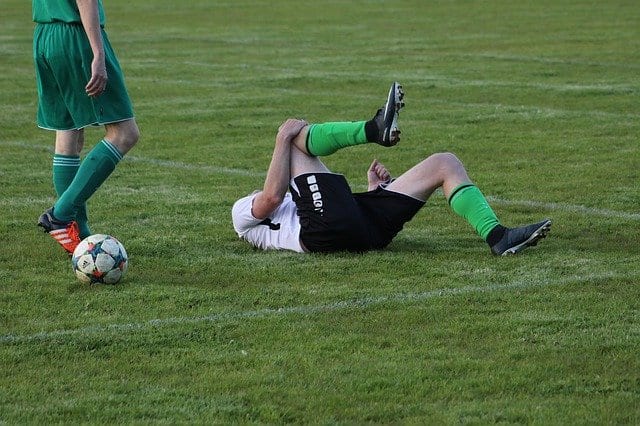 When winter sports injuries qualify for a personal injury lawsuit
March 27, 2021 by GKwriter
Spring is here, but that doesn't mean you made it through winter without harm. Ski slopes and skating rinks attract thousands of visitors each year. And while these are welcomed ways to get outside during winter, they aren't always the safest places for visitors.
Some winter sports injuries are total accidents that no one could prevent. Others however are due to negligence from the sports complex. Negligence in such accidents can take many forms from poor equipment maintenance to inadequate information on how to use the equipment.
We'll explain some of the more common sports injuries, how to know whether the sports complex was negligent and information on legal resources if you're the victim of negligence.
Property owner's duty of care
Property owners must maintain their property to prevent accidents. The property owner might have breached their duty of care if you experience the following. However, please realize that this is not an exhaustive list:
Improper facility maintenance
Poor gear maintenance
Inadequate safety gear
Lack of warning signs in slick/dangerous areas
Failure to notify participants of the risks
So even if you're headed to a ski resort to enjoy some fresh powder, the resort should keep the parking lots clear. This prevents slips and falls on the way into the resort.
Likewise, ice rinks should have a safe, slip-free area outside the rink's barriers. This means doing all the property owner can do to prevent water and ice in walkways, social gathering spaces, etc.
Other examples of hazards include large tree branches or debris on a ski slope. While you might be expecting to maneuver around trees and other natural obstacles, branches blocking the slopes and leading to accidents are not something you would expect.
The ski resort owner has a duty of care to inspect the slopes before opening each day to prevent such accidents or put up adequate warning signs for skiers.
Additionally, before boarding a ski lift, skiers should know the level of difficulty a slope presents. This helps them avoid getting into a situation where the slope is too fast or dangerous based on their abilities.
Common winter sport injuries
Any sport can make you susceptible to injury. One reason for this is because you're engaging in an activity that you don't engage in regularly. Or you might be trying something new and extending your regular skills.
Athletes can sustain injuries during any sport no matter their ability levels. Here are some common injuries people face during winter sports activities.
Concussion: winter sports carry with them the risk of falling. Because of that, head injuries can be quite common. Know the warning signs of a concussion and get medical attention immediately if you experience those symptoms.
Shoulder injuries: because both skiing and ice skating are high-speed activities, the falls that accompany these activities often leave no time for a person to break their fall. This leads to shoulder injuries as ice and packed snow are extremely hard surfaces that can do serious damage.
Back injuries: for the same reasons that shoulder injuries are common, so are back injuries. But the even bigger concern with back injuries is damage to the spinal cord. Injury victims could face partial or full paralysis. Skiers are especially at risk for back injuries because they can tumble down the slopes for a great distance inflicting bodily harm.
Skier's thumb: injuries to the hands and wrists are so common when skiing, medical professionals have named this injury after skiers. When going down a ski slope with a pole in their hand, it's common for a fall to bend the thumb in an unnatural way leading to a torn ligament. Sometimes a broken thumb accompanies this injury.
Knee injuries: winter sports put an unnatural strain on a person's knees. So if your body isn't used to these activities, it's easy to hurt your knees. You could twist your leg at an awkward angle leading to a knee injury. Or, during a fall your knees are often the first to hit the ground. This makes this part of your body more susceptible to injury.
When to hire a personal injury lawyer for winter sports injuries
Injuries can happen to even the most seasoned athletes. During the Olympics, athletes push themselves to their limits and sometimes they sustain injuries. That doesn't always mean that someone else was negligent and responsible for those injuries.
But if you're unsure whether your winter sports injuries might be due to property owner negligence, you should meet with a personal injury attorney immediately. Contact us for a free case evaluation.