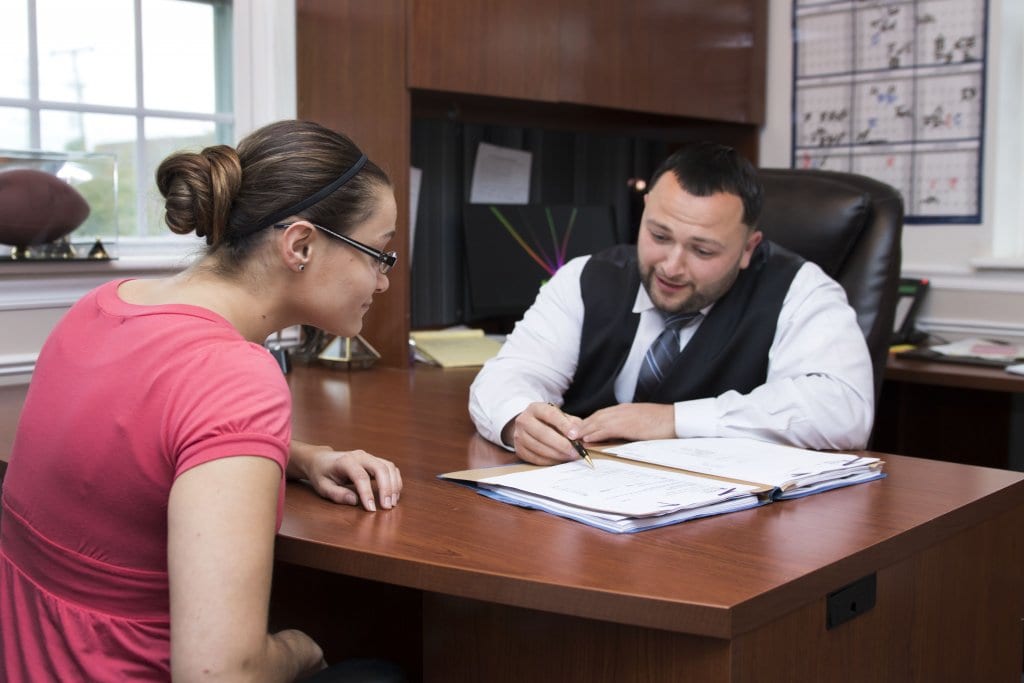 Protecting Assets with Prenuptial Agreements
February 17, 2020 by GKwriter
If you're planning a wedding, the last thing on your mind is the idea of divorce, which means you might not have considered a prenuptial agreement. While many marriages go the distance and feature happily ever after scenarios, many others do not. A Virginia family law attorney can guide you in deciding if a prenuptial agreement is right for you and draft an appropriate agreement.
No matter what phase of your life you get married in, you'll enter with assets and liabilities. Your future spouse might be nervous about those liabilities or you might be nervous about the assets.
There are many scenarios and situations where a prenuptial agreement can give both parties peace of mind. And, that peace of mind might be what keeps you together, believe it or not. A strong foundation of understanding can start your marriage off on strong footing.
Why you might consider a prenuptial agreement
Before you get married, you should discuss your finances with your future spouse. A survey by MagnifyMoneyshowed that 21 percent of divorces were due to money issues. And it seems as though the more money you and your spouse make as a household, the more it might make you a house divided.
In households that made $100,000 or more each year, 33 percent of respondents said that money issues caused their divorce. Contrastingly, only 25 percent of those who made $50,000 to $99,000 cited money as an issue. And only 18 percent of those who made less than $50,000 a year cited money as the reason for their divorce.
Even those who make a good salary and live comfortably can find themselves in financial troubles during and after a divorce. A prenuptial agreement can protect the money that you bring into the marriage and protect you from the debt that your future spouse might bring into the marriage.
Ideal candidates for prenuptial agreements
You might think that prenuptial agreements are only for the rich and famous. That simply is not the case. A prenuptial agreement can protect future income just like it protects current assets.
For example, if you have a business you recently founded, a prenuptial can protect that business as an asset. If 20 years from now you choose to get a divorce and your business is then worth hundreds of thousands or even millions of dollars, you won't have to divide that with your spouse.
But while you're married, both you and your spouse will enjoy the benefits of that business and its income. You can still live the life you want to live while married. But the agreement protects your business as an asset down the road should you need to.
Another example would be if your future spouse were to enter the marriage with severe credit card debt. In the case of a separation, you don't want to have to shoulder half of that debt. Cases like these are ideal for a prenuptial to protect yourself from taking on your spouse's debt in case of separation.
It's common to think of the assets you bring to a marriage, but less common to think of the liabilities. However, those liabilities are just as important.
If you feel guilty about your debt or worry that your future spouse thinks you're only marrying them for their money, a prenuptial agreement can simply provide peace of mind. Couples preparing for marriage never think or hope that they'll use that agreement, but it can make your intentions in the marriage clear.
Here are some of the assets you might consider signing a prenuptial to protect:
Income and savings accounts
Business assets
Family trusts
Inheritances
Gifts
Debt that you want to keep separate
Much more
How a Virginia family law attorney can help
If you're contemplating a prenuptial agreement, you should contact a Virginia family law attorney. Your attorney can discuss the pros and cons with you and help you understand what the agreement would mean for each of you.
Then, once you're ready, the attorney can prepare a prenuptial agreement outlining the assets that will be excluded in the case of your separation. The attorney can then file the prenuptial accordingly. You should sign your prenuptial agreement at least 30 days in advance of your marriage. This ensures it is valid and there was no coercion placed on either party.
It's imperative that you do not hide any assets or liabilities from your future spouse or from the prenuptial agreement. This can make your agreement void. Your attorney can guide you through a line of questioning that will ensure you have an accurate agreement that cannot be challenged later on. Contact Gore & Kuperman for more information on filing a prenuptial agreement or any other Virginia family law need.