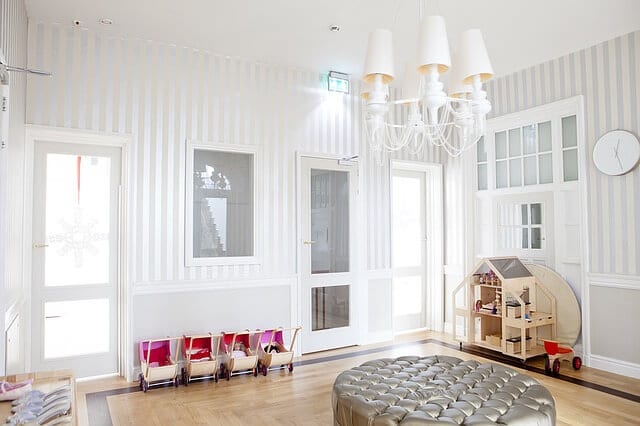 Hiring a Daycare Injury Lawyer
September 4, 2018 by GKwriter
Each weekday you entrust your little one to the care and oversight of a daycare. In turn, that daycare commits to outstanding care of your child. But in some cases, the daycare's negligence can lead to injury requiring you to find a daycare injury lawyer.
It's a scenario no parent ever wants to face, but daycare injuries can be serious and life-altering for a child. While accidents can happen anywhere, a daycare accident may be the result of your childcare provider's negligence in providing the right care for your child.
To help you navigate this difficult time, we'll help you understand why you need a daycare injury lawyer and how to choose one.
Defining negligence
Negligence in childcare takes many forms. Some instances of negligence happen when a childcare provider omits to take action when they should. Other instances are times when a provider acts in a way that harms a child.
Daycare facilities commit to providing for children's needs and ensuring their safety. Negligence may be from:
Providing inadequate food or water to your child
Lack of proper hygiene, such as regular diaper changes or availability of restrooms
A secure facility that doesn't allow strangers in or children out without the supervision of a staff member
Employees that have passed a background check and have no previous record of sexual or physical abuse
Constant oversight of children that prevents playground accidents or reckless behavior
Failure to provide such adequate care can result in serious injury to a child. What might seem like a small oversight, can have lasting affects for a family and should not be taken lightly.
An attorney with experience and knowledge of daycare injury cases can help you determine if negligence contributed to your child's injury. Gore and Kuperman are lawyers who have 35 years of experience in personal injury cases, such as daycare injuries. As a firm, we can help you determine next steps in defending your child and seeking restitution.
Liability waivers
Some parents do not seek restitution for their child's daycare injury simply because they signed a liability waiver at enrollment. While there was likely a clause inside the liability waiver saying you wouldn't sue the daycare in the case of an accident, there are still many cases where you can sue.
Once again, this is a situation where you should meet with an attorney to discuss the liability waiver and your child's injury. Be prepared to share the language of the waiver so that your attorney can fully evaluate it.
In many cases, the waiver only protects the daycare from certain things. And often, these items don't include negligence where the daycare could have easily prevented the injury.
Going to court
If an attorney has determined that you do have a case against your daycare, he or she will begin developing your lawsuit. You'll go through the details together and your attorney will seek input from experts as needed.
Before going to court, your attorney will seek a settlement with the daycare. This can help shorten the process for you and ensure that things don't drag out with a lengthy court case.
If you do go to court though, your attorney will walk you through the process. It can seem daunting without the guidance and expertise of a great lawyer so choose carefully.
Throughout the process, your attorney will be working to prove both the negligence on behalf of the daycare as well as the damages you incurred as a result. It might mean unearthing some difficult memories for you but hang in there as it's a necessary part of the lawsuit.
Choosing an a daycare injury lawyer
Daycare facilities are governed by local laws. You'll want to choose an attorney that is in your area. This will make them experts on local laws as well as make appointments and conversations easier.
Interview lawyers to see what kind of experience they have with daycare injury cases. Not all personal injury attorneys have experience in daycare injuries to know the nuances and how best to work the case.
Ensure you and the lawyer work well together. Given the situation, you'll want an attorney who can be sensitive to your needs and how tough it might be to discuss the case.
About Gore and Kuperman
We've seen parents through these daycare injury cases many times. We are experts in Virginia's laws surrounding daycare practices and regulations. We'll work with your financial situation to best handle the case on your terms. Most importantly, we'll leverage our 35 years of experience to earn you the best settlement possible.
This blog post is not legal advice, nor is it intended to be used as such. Specific case facts should be discussed with an attorney.